Real estate video tours are getting a lot more popular for obvious reasons. Allowing potential buyers to see, not just the inside of the home, but where the home is in relationship to other landmarks, neighborhoods, shopping, schools, etc. It's storytelling, and we are trying to tell a vague, idea of a story that your buyers can visualize, and then turn it into a story of their own hopefully.
Show off your property and brand yourself into another level!
Tell the story faster with drone & video
Sometimes is nice to get the entire view of the neighborhood, what it's like driving home from work, after the location is established then slow-motion pan showing the house. From there you can enter in the home and show all the neat features that homeowners work so hard on and unfortunately, these are not showcased very well in still photos. That is where we need smooth, slow, elegant video to market your properties.
Text Me To Get Started!
Every property is unique, if you have a property that is ready for video, text me [509.808.0812] with the address and we can come up with a plan and get your property captured ASAP. Above are some samples including some lifestyle footage to really set the neighborhood. Possibilities are endless, let's hear your idea and get some content posted for your buyers to engage with.
Branding & Marketing
All video tours have the option to include real estate agent branding such as photos, logos, and contact information. Other techniques can "call out" features in or outside the home by using animated overlays.
Videos get more engagement than photos for one. If you are posting a 1 min real estate video tour on your website or social. Viewers will probably stay on that page and watch the 1 min video. Also, helping your real estate website's "page time". The more time visitors spend on your page equals brownie points. The more positive "brownie" points you have, equals trust in your website. This means you will advance higher in searches over time, crushing your competition.
Adding aerial video to property tours is essential. Having that extremely different view really adds a dynamic feel to the video tours giving us the ability to speed ramp the footage to keep the clips short and keep the viewer engaged.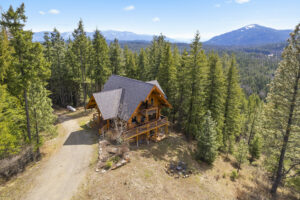 Book A Shoot for Real Estate video tours!
Video's can take a couple of days, up to a week to produce from the day of the shoot. Once complete you will receive a Vimeo link to review your snazzy new video and add comments right on the review page so we can optimize the editing process. All of my videos will automatically get one round of changes included depending on the complexity.
Ready to get started?
Let's Chat!